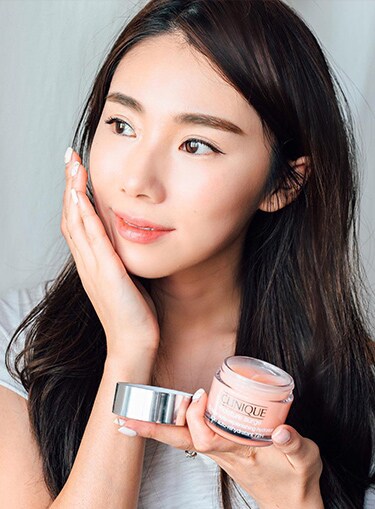 Who's loving
Clinique?
Singapore's beauty gurus and
enthusiasts share their Clinique
must-haves for happy, healthy
and glowing skin.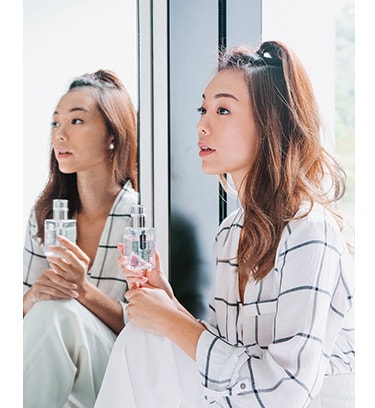 @dreachong
@cliniquesg is launching their brand new
Dramatically Different™ Hydrating Jelly
tomorrow! The jelly locks in moisture so
well, and I can already feel the firming and
supple effect on my skin!
Clinique News
The secret to youthful-looking skin ft. Charmaine Seah-Ong @eleventhour
The secret to youthful-looking skin ft. Charmaine Seah-Ong @eleventhour
Hydrate, strengthen and protect your skin from pollution ft. Andrea Chong @dreachong
Hydrate, strengthen and protect your skin from pollution ft. Andrea Chong @dreachong
Hydrate + treat fatigued skin at once ft. Andrea Chong @dreachong
Hydrate + treat fatigued skin at once ft. Andrea Chong @dreachong
How to boost your daily moisturizer with anti-ageing power ft. Aarika Lee @aarikalee
How to boost your daily moisturizer with anti-ageing power ft. Aarika Lee @aarikalee
#EvenBetter Skin Care & Makeup for All-Day Radiance ft. @larryyeo
#EvenBetter Skin Care & Makeup for All-Day Radiance ft. @larryyeo
The secret to youthful-looking skin ft. Charmaine Seah-Ong @eleventhour

The secret to youthful-looking skin ft. Charmaine Seah-Ong @eleventhour

Hydrate, strengthen and protect your skin from pollution ft. Andrea Chong @dreachong

Hydrate, strengthen and protect your skin from pollution ft. Andrea Chong @dreachong

Hydrate + treat fatigued skin at once ft. Andrea Chong @dreachong

Hydrate + treat fatigued skin at once ft. Andrea Chong @dreachong

How to boost your daily moisturizer with anti-ageing power ft. Aarika Lee @aarikalee

How to boost your daily moisturizer with anti-ageing power ft. Aarika Lee @aarikalee

#EvenBetter Skin Care & Makeup for All-Day Radiance ft. @larryyeo

#EvenBetter Skin Care & Makeup for All-Day Radiance ft. @larryyeo